Our fares for a transfer from Nice airport to Milan
VIP Only Transfers  specializes in transfers between Nice airport and the city of Milan, as well as its airports, and all destinations in the French & Italian Riviera, and Lombardy. We pride ourselves on our professionalism, reliability, discretion and friendliness. We provide a high level of transportation service, ensuring efficiency and the quality of our luxury services with our high-end Mercedes limousines, fully equipped to cope with all road conditions. Our Mercedes limousines are the very latest in luxury design and safety: E class Sedan, V class Minivan, S class Limousine.
Our transfer service between the city of Nice and the city of Milan and their respective airports, meets all the requirements of a long trip: preparation of your itinerary, relaxing passenger experience, assistance in the vehicle with a driver who speaks the language of the passenger and frequent stops according to the wishes and needs of passengers. We offer our customers drinks, newspapers, toiletries…

Your driver will monitor flight details, ensure you know about any changes to your scheduled flight, and will drop you off at the right place, at the right terminal and at the right entrance for your airline. Book your transfer from Nice airport to Milan: Discounted price and service adapted to your requirements.
Between:
* Milan city and Nice
* Nice and Malpensa airport
* Linate airport and Nice
For book your Transfer : Nice airport Milan.

Nice airport Milan, Malpensa & Linate airports Transfers
The city of Milan is the capital of the Lombardy region and is known as a business hub with its fashion industry, countless shopping malls, modern boutiques and famous gastronomy … We will transport you from Nice, or from the Nice airport Côte d'Azur, to Milan to attend Fashion week, go shopping and visit outlets during sales, accompany you on your business trips, attend a football match, or quite simply for sightseeing, spending a weekend in the city of creation and beauty …
Do not hesitate to inquire for any transfer: Nice airport – Milan.
The transfer by private car between Nice airport and the airports of Milan, Malpensa and Linate, takes around 3h 30mn (360 km). This is why you need a powerful and comfortable car, and a qualified and experienced driver who can handle any unexpected event. Our drivers are certified and regularly follow the training necessary to be a master of the mountain roads, ensuring your journey is safe and enjoyable for all. With our wide range of Mercedes Benz vehicles, known for their legendary comfort and reliability, we meet your needs. Travel with peace of mind with Nice Airport Transfer. Book your transfer from Nice airport to Malpensa airport. Information about us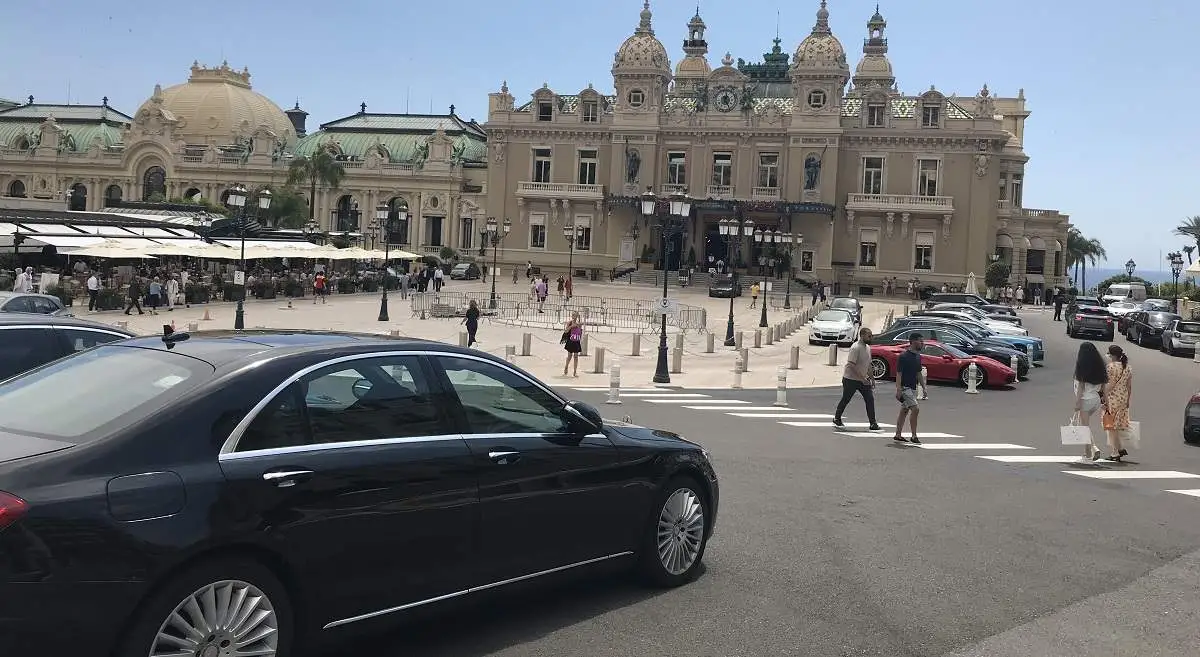 Family transportation
To meet the needs of families in terms of vehicles and logistics, for transfers from Milan and airports, to the city of Nice in France, Nice Airport Transfer offers a reservation service for minivans VTC (Transport Vehicle with Drivers), for families with children of all ages. We have Mercedes vans that can carry up to 8 people which will meet all your needs whilst guaranteeing top-of-the-range service. Our only goal is to cater to the needs of our customers. From experience, we anticipate what your family may need: car seats for babies, booster seats, drinks, sweets, treats, music … The safety and well-being of your children will be the main concern of our drivers, ensuring their every need is taken care of and more.
Book your trip from the airport Nice Côte d'Azur to Milan, and travel with peace of mind.
Why Choose Us
* The price is known in advance
* We have everything to fully meet your mobility needs
* We will take care of your luggage from door to door
* We are here to make your life easier.