Get an instant quote for your Nice airport transfer. Use our form, and get the right price for your private transportation to all destinations.
How get a transfer at Nice airport ?
Welcome to NICE AIRPORT TRANSFER service with VIP Only Transfers, a company for chauffeured car services, specializing in transportation of passengers to and from Nice airport. We operate in the Nice region and all over the French & Italian Riviera, Lombardy and Catalonia, including towns and cities like Cannes, Monaco, Sainte Maxime, Saint Tropez, Avignon, San Remo, Portofino, Milan, Barcelona.
Transfers. Business Trips. Visit Tours. Vehicle disposal with driver. Birthdays. Wedding
Flight Tracking
Enjoy your trip. Your
chauffeur tracks the flights
live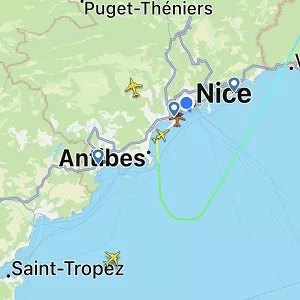 Welcome Service
The driver welcomes you
with a sign with your
name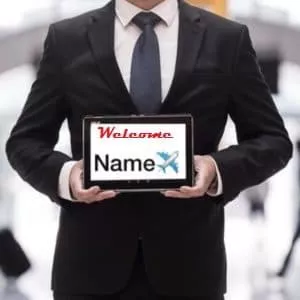 Meet & Greet
We help you retrieve the
luggage & carry it to
the car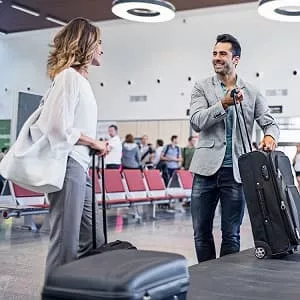 Personalized Service
We will anticipate all your
needs along the
ride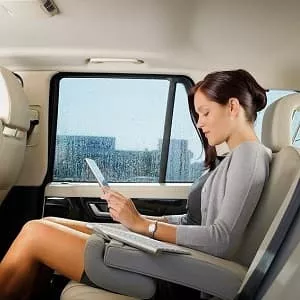 WE'RE HERE TO GET YOU THERE
We will take you to anywhere fun, to any place where things are happening on the Riviera.
Contact us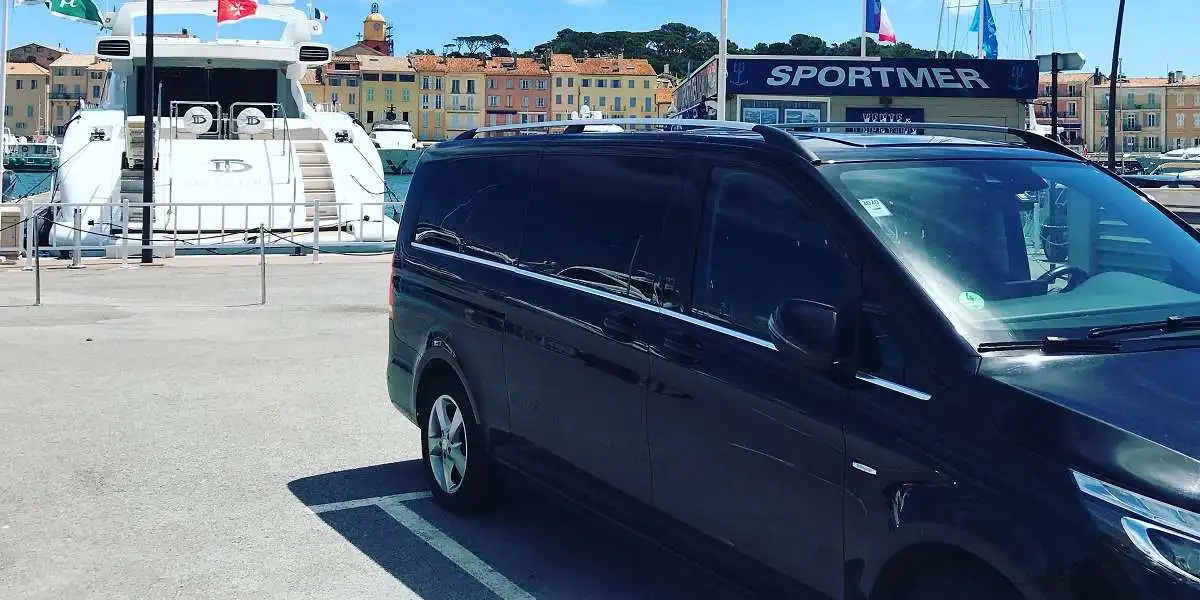 OUR FLEET
Take advantage of Nice Airport Transfer's transportation services ! Relax in our vehicles made in Germany, designed for comfortable and long displacement: Mercedes Benz or similar. The best cars in the world, with the wonderfully spacious saloon. The good road-holding abilities.  An exceptional quality leather. A particularly neat comfort. The extremely quiet motors. A luxurious atmosphere with an exceptional finish … Enjoy the scenic beauty along the route between Nice Côte d'Azur and your point of arrival. With a fine fleet of the latest Mercedes luxury automobiles and minivans: Mercedes E class, Mercedes S class, van Mercedes V class, van Mercedes Vito, we have the perfect vehicle to suit your needs.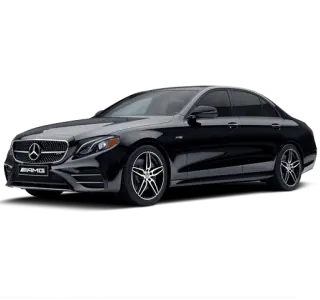 From €
Mercedes E Class
max. 3 passengers
2 large or 4 small bags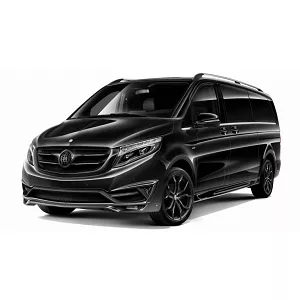 From €
Van Mercedes V Class
V class: max. 7 passengers
8 Bags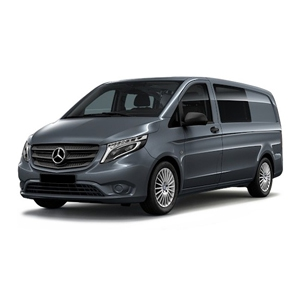 From €
Van Mercedes Vito
Van Vito: max. 8 passengers
10 Bags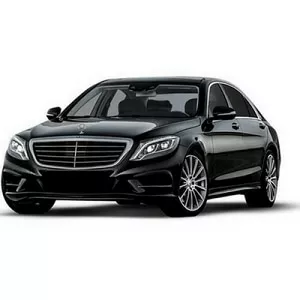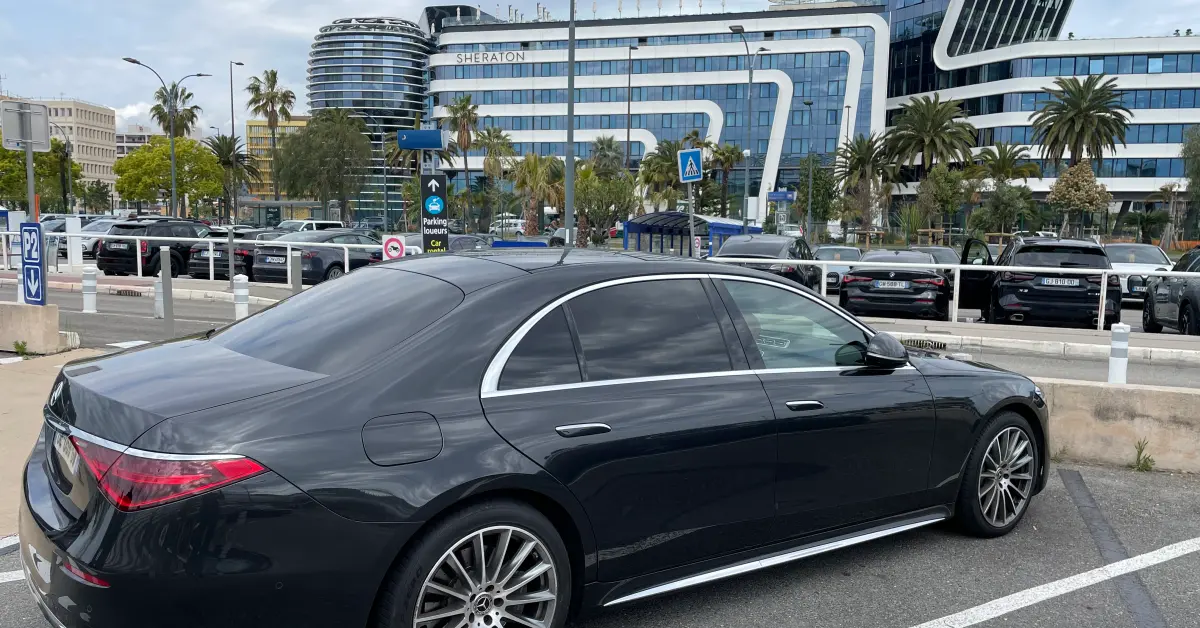 Our strengths
*Our Vehicles are known for their comfort, high performance and excellent safety: all you need to ensure the best and safest conditions for your travel. The entreprise offers an outstanding private car transfer based at Nice city. Our fleet of Mercedes luxury automobiles will cater for the most demanding tastes. Whether you would like your seats in leather, a choice of whether to use air-conditioning… anything you could think of. the staff is here to promote just that. We call it 'any option' to ensure a relaxing airport ride in Nissa la Bella. Our cars are all Mercedes brans: E class sedan, S class limousine, V class.
* The rates: We provide low-cost high-quality transfers between Nice and Cannes, St Tropez, San Remo, Milan, Portofino, Avignon, … Our fixed price advanced booking for all journeys so that when you make your booking through our online reservation system you may rest assured that the rate you get is agreed in advance.
* Our Chauffeurs are professional and certified and offer great satisfaction to our clients. They understand our customer's needs and requirements and are happy to accommodate them.
* Our Motto: Punctuality, Efficiency, Safety, Discretion.
Our main concern is to bring you a high quality service.
Rendez-vous at airport
Aircraft free waiting time: 60 minutes free waiting time at arrival Terminal
Welcome service: Meet & Greet inside the arrival hall with a sign with your name
Aircraft path monitoring: Our drivers monitor flights for delays or early arrivals
Luggage carrying: at arrival
A real taxi Alternative: Price cheaper than taxi
All inclusive rate: Rates include all taxes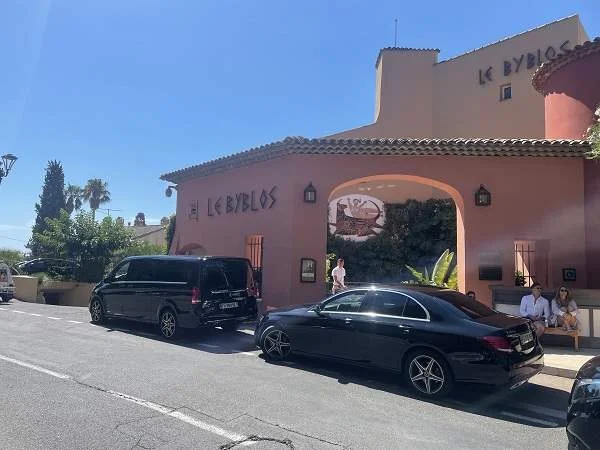 Nice airport transfers: Luxurious service at fixed & attractive prices
Why Choose Nice Airport Transfer Company ?
Nice Airport Transfer company offers a variety of transportation services: hotel and train station transport, yachting assistance, chauffeured car, sightseeing tours, weddings, shopping, visits to museums, restaurants … We transport our customers in comfortable and modern vehicles with up to date safety features. Our fleet is composed of Mercedes Benz passenger cars or similar: Mercedes E class sedans, Mercedes V class vans, Mercedes S class limousine. Our chauffeurs are professional and certified; they are there to provide a high degree of customer satisfaction. We are a fully insured and licensed company.
We offer a multitude of transport solutions in cars with driver to cater for your needs, be it shopping, weddings or any event on the French and Italian Riviera: Monaco Grand Prix F1, Cannes Film Festival, MIPIM, MIPTV, MIPCOM.
Flight monitoring and Meet-and-Greet 

Nice Airport Transfer's drivers monitor flights for delays or early arrivals, so they are guaranteed to be waiting for you inside the terminal, carrying a sign clearly showing your name. This is to ensure you have a relaxing deplacement from the airport Nice Côte d'Azur.
Getting a transfer from Nice airport
Nice Airport Transfer prepares your arrival at the terminal. Thanks to the live tracking of your flight, your driver will necessarily be at your reception in the arrival hall of the terminal. And this even if your flight is early or late. He will be equipped with an electronic tablet bearing your name. He will immediately take charge of you by carrying your luggage between the arrival area and the vehicle you have chosen. Don't forget to give us your flight number when you make your reservation. Book a Nice airport Milan Transfer.
Nice airport Business Trips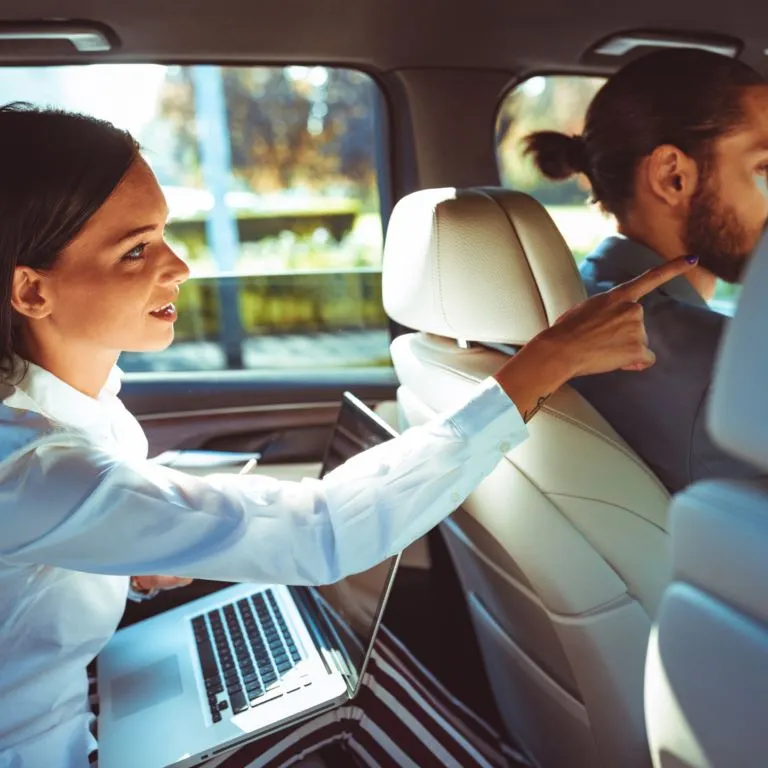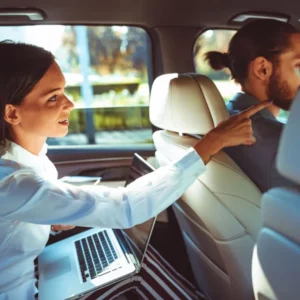 Nice Airport Transfer company accompanies you trough the Riviera. This region is famous for its festivals, events, official meetings, world-known exhibitions, conferences and more. We meet these needs with our business travel service. We are adapted to the travel needs of professionals and businessmen and women.
Punctual and attentive, our drivers will make your business trip one of relaxation, discovery and pleasure. We systematically monitor the flights, so that your driver will be waiting for you inside the terminal arrival, with an electronic screen that displays your name, ready to welcome and pick up you promptly to your desired destination. Our staff will provide all your transport needs: Easy journeys, round trips, or a personalized and efficient car disposal service
We take very good care of our customers 
The driver of the Nice transfer company will take care of all the details of your trip: preparation of the vehicle for an adapted service, carrying of bags and suitcases, the choice of the itinerary. We recommend that you book your trip online which is quick and easy using our reservation form. You can also pay at the end of your trip by credit card or cash on board (we accept all bank cards). We recommend regular courses to all the business centres of the French and Italian Riviera: Sophia Antipolis, Monaco, San Remo, l'Arénas, La Plaine, Carros, Méridia, Acropolis, Valbonne, Cannes, Marseille …
Nice airport Ski Transfer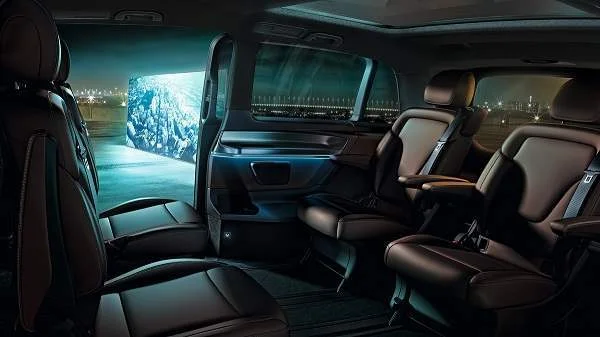 Sun, sea and the Alps are enjoyable and easily accessible from the Côte d'Azur, headquarters of our service: Nice airport transfer. Did you know, you can swim in the Mediterranean, and ski in the Alps one hour later from Nice !
We organize transportations with our private shuttles between the coast and ski resorts of Isola 2000, Auron, Valberg and Limone throughout the winter ski season. You will be collected at the arrival hall and taken to your destination in our cosy Mercedes minibuses which are fully equipped to face cold conditions, mountains, and snow.
We don't forget your ski and board gear
We'll meet all your needs for transporting your luggage and sports equipment. Throughout your journey, whatever the weather, our drivers will be with you, offering every assistance including carrying luggage inside the lobby towards your hotel or residence.  In order to prevent any delay or stress, our vehicle be waiting for you 30 minutes before your arrival at the airport or train station and the same before your return journey. Book your transfer between Nice and the ski resorts of the Alps.
Vineyards of Provence, tours & Transfers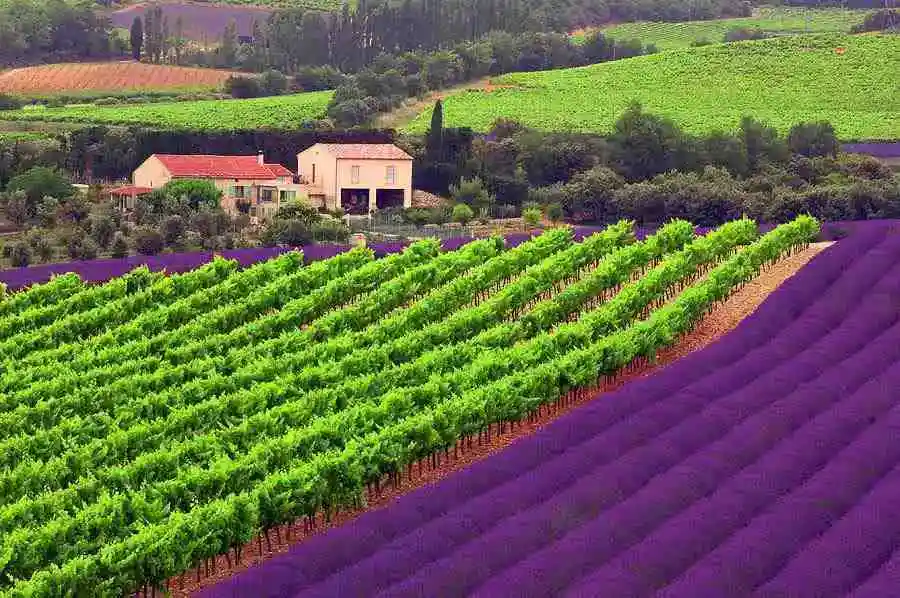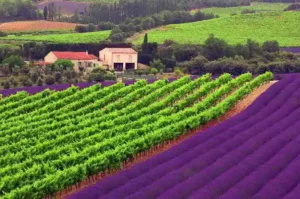 Provence has a thousand-year-old wine history, and it is synonymous around the world with delicious rosé wine. Provence covers several very different wine regions and has more than 400 estates and cooperative cellars. The wine route crosses the vineyards along the edge of the Mediterranean, from the gates of Nice to the Camargue, passing through Bandol and Aix-en-Provence, and plunges into the emblematic Provencal landscapes inland. Some of its appellations are famous, such as Bandol, Côtes deProvence, Coteaux Varois.
Wine tasting
Often, winegrowers suggest you very affordable bed and breakfast, and some large chateaus provide luxury accommodation for travelers. This accommodation usually includes a visit to the cellars and vineyards, and a guided wine tasting. The famous American actor Brad Pitt owns the famous Château Miraval in the town of Correns. There he produces the famous rosé wine: Miraval Provence. Here is our choice of vineyards, castles and cellars not to be missed in the region: Château Sainte Marguerite, Château de l'Aumérade, Château Sainte-Roseline, Château Romanin, Château La Coste, Château d'Esclans Château Fontainebleau, Château la Commanderie de Peyrassol … Enjoy the treasures of Provence by choosing our service: Book Tours and transfers from Nice or other towns of the Riviera.
Lavender field tours & transfer
Provence is famed for its lavender fields and each year the fields are in bloom between the 15th of July and the end of August. A unique opportunity to discover the beauty and usefulness of this beautiful and magical plant, with sedative and anti-bacterial properties and a bewitching fragrance. Our company offers you its service, Nice airport transfer and trips, to take a guided tour of the aromatic lavender fields, in full bloom, of the Valensole or Drôme plateau, in Provence.
Manufacture of derivative products
You can learn the history of lavender production in the region by visiting a traditional distillery, specialty shops, and lavender museums. Discover the manufacturing process of lavender essence and its various and varied products. After taking beautiful photos in the middle of purple colored fields, you can visit the picturesque villages of Luberon known for their world-famous products and gastronomy. These discovery walks are a delight for the senses and the eyes. In Provence, you can admire the lavender fields on the Albion plateau (Vaucluse, Drôme), Valensole plateau (Alpes de Haute Provence), Claparèdes plateau, Luberon (Vaucluse). Book our private car service to enjoy the beauty of lavender and Provence.
Transfer Nice – port of Nice
If you like boat trips, You can reach the main cities of the Côte d'Azur by cruises and sea crossings departing from the city of Nice coastal walks, LÉRINS Islands: SAINTE MARGUERITE SAINTE MARGUERITE + CORNICHE D'OR, ST-TROPEZ, CANNES, GRAND PRIX de MONTE CARLO, GRANDE BRADERIE DE ST-TROPEZ… You can discover the depths and its species by underwater vision. Companies will offer you the discovery of dolphins and whales of the Mediterranean in the Pelagos sanctuary. They organize express training in surfing and other board sports.
How get a Transfer to Nice Côte d'Azur airport
To make your stay on the French Riviera a pleasant one, Nice Airport Transfer does its best to have your flight in relaxing conditions. Our top priority is to make sure you are on time for your departure. The driver will anticipate any unforeseen events so that you will never be late. By arriving systematically in advance at your place of residence, the driver will cooperate with the staff of the hotel to organize your departure pleasantly. Have a safe flight and take care !
Pick up at hotels towards the airport
Book your transfer to Nice airport the day before your departure. Because the traffic is often very busy in our city during the morning. The journey between the city and Terminal 1 or Terminal 2, takes around 20 minutes. To save yourself the inconvenience of missing your plane, and complete the boarding formalities, we recommend that you book your taxi trip between Nissa la Bella city and its airport. Your driver will advise you on the departure time. Your vehicle will be parked in front of your hotel residence 15 minutes before the meeting time.
We organize cab shuttles between all locations of Riviera and the Metropolis of Riviera. We make the connection: All hotels in the region – Riviera airports : Negresco, Marriott, Radisson, West end, Westminster Hotel & Spa, the Plaza, Hyatt Regency, Palais de la Méditerranée, Le Méridien, Boscolo Exedra, Aston La Scala, Beau Rivage, Splendid Hotel & Spa… And all the palaces of the seaside resorts of the blue coast: Fairmont hotel, Hermitage hotel, hôtel de Paris, Monte Carlo Beach hotel in Monaco. The Carlton hotel, martinez hotel,Majestic Barrière hotel in Cannes.Hotel Ermitage, ALTHOFF VILLA BELROSE, Château de la Messardière … in Saint Tropez. We have partners in other sectors of activity on the Riviera
For the comfort of your children, please let us know their age. We will prepare baby seats and booster seats for them to ensure maximum comfort during the trip. We will make your trip a pleasant moment full of beautiful memories.
Transportation to cruise ports in the region
We will take care of transporting you from your place of accommodation to the offices of the shipping companies at the port of Nissa la Bella. To satisfy your desire to discover our region, we will offer you all the documentation and advertising media specialized in tourism and leisure. When you want to leave your cruise ship, we transport you between Nice city and the Riviera hotels and privates residences . Take advantage of our availability to shop and tour the shops and boutiques of the Riviera cities, have a coffee or eat a pancake, before we drop you off at your hotel door. We provide continuous service 24 hours a day, 7 days a week. You will be the object of our care for a punctual, express and comfortable displacement. An unforgettable step between your journey by plane, and your final destination.
Nice international airport transfers: Tourist Tours on the Riviera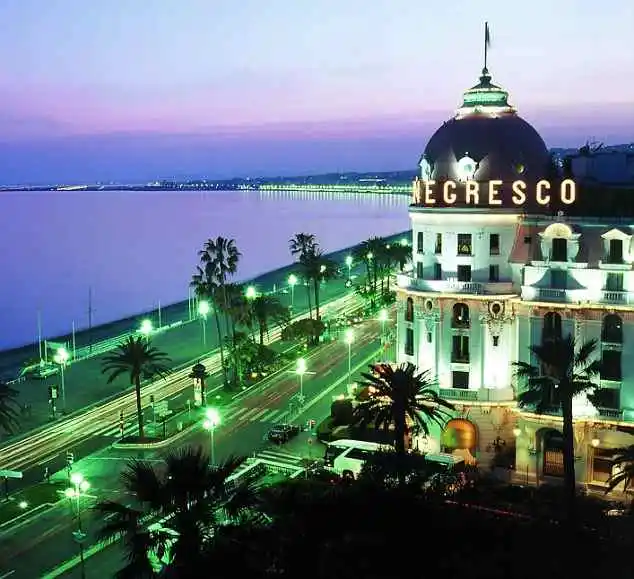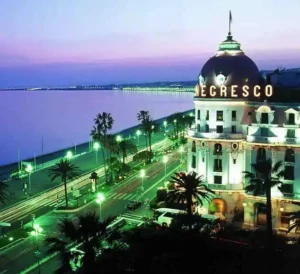 The entreprise VIP Only Transfers, and its multi-lingual drivers are at your disposal to visit our beautiful region and its historical, cultural and architectural heritage. Enjoy your excursion with us !
Discover the Côte d'Azur 
The Coast and its very famous seaside towns: Nissa la Bella, Antibes, Cannes, San Remo, Villefranche sur mer, Beaulieu, St Jean Cap Ferrat,  Menton, Marseille.
– Historic villages of the Middle Ages, with their museums, art galleries, gourmet restaurants, historic monuments, crafts: Saint Paul de Vence, Mougins, Biot, Eze village, Grasse
– Natural sites of the region: The rose gardens in Grasse, the fields of lavender in Provence. We organize your visit to all the towns, villages and tourist places in the region.
Comfort and adventure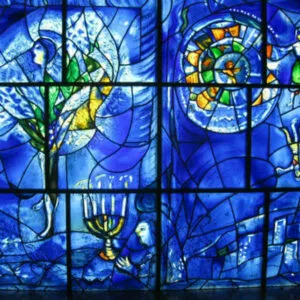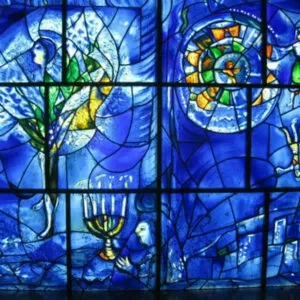 Book a visit tour by our staff , to explore the Southern Alps, Provence, the French Riviera and Italian Liguria. We will pick you up at your private residence or in town with our private car, sedan, limousine or Mercedes Benz van. During your excursion with Us, we provide cold drinks, candy, mobile phone and tablet chargers. Nice taxi and private car, trips and tourist tours is a full-service proposing cosiness, pleasure and adventure.
Rides through the towns of the Mediterranean coast
We take trips between the capital of the French Riviera and the airports of Marseille, Toulon, Genoa, Barcelona … During the journey from or to Nice, we will put at your disposal our experience to visit and discover the region. We stop at each site or at each tourist place. We will make your walk a moment of pleasure and discovery.
VTC transportation, an alternative to the classic Taxi
In the field of passenger transport by automobile in France, like by Nice Airport Transfer company , there are 2 types of vehicles: Classic Taxis and VTCs: (Voiture de Transport avec chauffeur / Chauffeured private car). VTCs have a Transport License with Driver issued by the Ministry of Transport.
4 major differences between Taxis and VTCs
* Taxis cruise the streets to pick up their customers, with a variable delay after calling the central switchboard.
* The transportation by VTCs is obligatory by reservation.
* In a Taxi, the prices are calculated by a counter which takes into account the distance and the duration of the trip.
* The rates for VTC are flat rates, fixed and known in advance. No unpleasant surprises! For these reasons, and in order to gain customer loyalty, the VTC driver must present a neat, personalized and irreproachable service: presentable, often with a suit and tie, attentive and above reproach. With a high-end vehicle, often a Mercedes brand or equivalent, clean, luxurious and well equipped for the comfort and safety of customers. Contact us
"
Excellent service (Translated by Google) Excellent service
"
"
Service impeccable, ponctuel et soigné. (Translated by Google) Impeccable, punctual and neat service.
"
"
I used this service this week, and can highly recommend. Good value and Mr Ris ( the driver ) is very friendly (& has a great music playlist for the journey). Thank you Mr Ris.
"
"
Excellent services! Possibility to take you in Monaco. Good driver, who is always on time.
"
"
Replies 24/7 and always quick and efficient. Have been using for 2 years between Monaco and Nice Airport, and will continue to do so! ? ?
"
Nice airport and cultural transfer in the Nice region
Nice and its airport, built on the outskirts of the city, is located in the middle of the coastal arc of the French Riviera. This area includes the department of the Alpes Maritimes, the Var and Monaco. It welcomes many travelers, tourists and vacationers during the four seasons, thanks to its mild climate and its infrastructure in terms of hotels, roads and airports. Since the poet Stephen Liegard coined the term Côte d'Azur in the 1880s, to avoid confusion between the Nice Riviera and the Italian Riviera, the coastline is open to all forms of tourism: cultural, gastronomic, summer. Thanks to the Nice airport, the railroads, the relative transport facilities and its hotel potential, it has further expanded its clientele: to the classic holidaymakers are added the clients of tour operators, businessmen and women and the participants of art and showbiz exhibitions. The visitors appreciate the touristic-artistic excursions, the artistic wealth of the coast, the beautiful museums of the coast, and the thousand manifestations of modern art. Take a tour of the cultural highlights and book your transfer to Nice airport.
The painters loved the sun of the French Riviera
Cezanne had returned to Aix-en-Provence, probably via the airport and the train station in Nice and Marseille. Van Gogh left an ear and wearied Gauguin in Arles where he arrived by plane, transferred from Marignane. The journey to the sun began, the easels approached the Mediterranean: since the end of the twentieth century, Nice Cannes, Antibes, Cap-Martin, Cagnes, Biot, Vence, Saint Paul, Vallauris, Mougins, Èze, Saint Raphael and Saint Tropez have rallied the greatest contemporary painters. The volumes, the exalted colors of Provence and the Mediterranean light have inspired the impressionist and cubist painters and artists, masters of the abstract, in fantasy as in rigor. Renoir arrived in Cagnes sur mer, linked to Nice airport by the coastal road, and settled permanently in the Maritime Alps. He led Monet to the Côte d'Azur, in search of new motifs, and eventually set up his easel at Cap-Ferrat.
Claimed by Antibes, Vallauris, Cannes and Mougins, where he made his stopovers, Picasso is the great traveler of the Coast. He moved to and painted in Saitn Raphael in 1919, explored most of the coastline and had weaknesses for inland Provence. He vacationed in Golfe-Juan in 1947, and he dropped his bags in Vallauris in 1956, while painting on the large surfaces at the Château d'Antibes, which became for his great glory the Picasso Museum, to which the Nice Airport Transfer company performs many shuttles and transfers.
We could mention dozens of other names! Kandinsky loved La Napoule and Saint Jean-Cap-Ferrat. Urtillo lived in Monte-Carlo, which is animated by the coming and going of limousines between Monaco and Nice airport. Ozenfant settled in Cannes. Fernand Léger fell in love a few years before his death with Biot, not far from the seaside station. Place of transfer at the airport of Nice.
Museums of the Côte d'Azur
Museums spread over the coast are a background for our profession of transfer providers at the airport of Nice.
– Château Grimaldi in Antibes: Picasso museum, contemporary painter, lapidary museum. Numerous and beautiful works of Picasso. Paintings, drawings, lithographs, sculptures, tapestry, large compositions. Works of Léger, Atlan, Corneille, de Staël. Gallo-Roman lapidary fragments.
– Villa Kerylos in Beaulieu-sur-mer, 10 km from the Nice train station: a curious and meticulous reconstruction of a luxurious ancient Greek villa, many details of which are influenced by the Delian style. An ancient ceramic, some original objects. A collection that is worth a visit! We can transfer you there from Nice airport.
– Fernand Léger Museum in Biot: A large mosaic-ceramic composition by Fernand Léger covers the facade of this vast and sober building, located near the coastal highway. Important collection of works by Léger from the beginning of the century to his death: paintings, drawings, lithographs, tapestries, stained glass, sculptures. The visit from the airport terminal 2 lasts 15 minutes.
– Château-musée du Haut-de-Cagnes, in Cagnes sur mer, often visited by private cab for its proximity to the transport stations. Vast complex grouping a museum of the olive tree, a room of local history and a museum of modern art.
– Museum of the Castre in Cannes. Easy access and served by limousines walking around this Jet Set city. Archaeology and ethnographic collections intelligently presented.
By taking the option of a transfer to Nice airport, your driver will be at your complete disposal during your artistic journey.
Main artistic events
We are very present in these events which are the occasion to make transport to the airport of Nice. The city of Cannes, with its road network and its tourist palaces, is the scene of most of these events: Midem, important show business event: record market and music publishing. MIP-TV, an event that brings together television professionals from around the world. International Festival of Pyrotechnics: extraordinary light and sound shows on the sea. The transfer from Cannes to Nice airport takes about 30 minutes.
Nice hosts the book festival at the Palais des expositions: an important event bringing together publishers from all over the world. The International Jazz Festival: great performers and groups. International Folklore Festival.